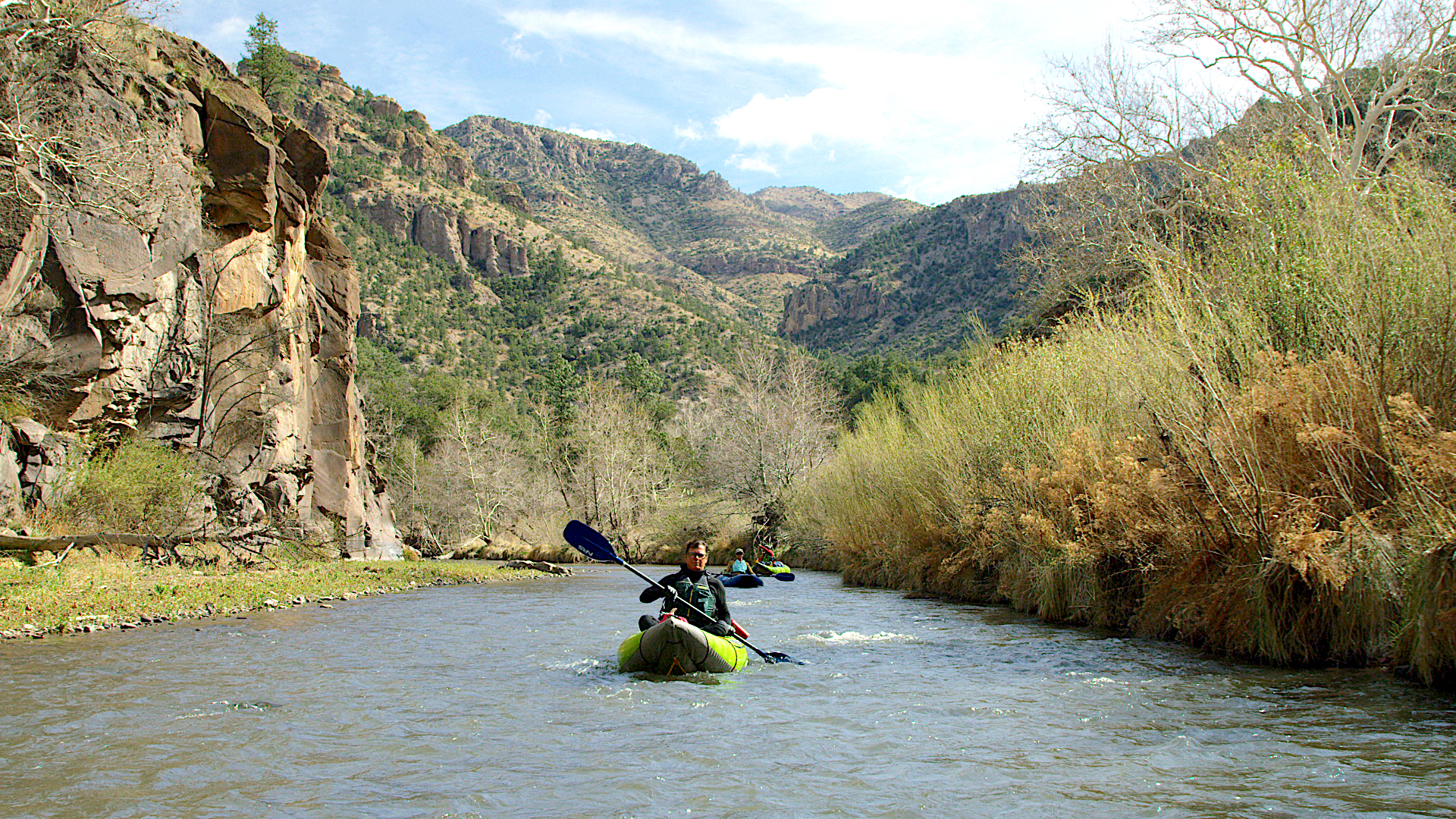 Heart of the Gila Presents: Journey Down the Gila
JOURNEY DOWN THE GILA
FILM SCREENING
MAY 4th, 7:30 pm

The Silco Theater,
Downtown, Silver City, NM

Doors open at 7:00-One showing only
Q & A on a Wild and Scenic Gila
Tickets by Donation to Heart of the Gila-$15.00 Admission
Include a note that you are donating to attend the Film. We will send you confirmation for your tickets.
All ticket donations go directly to support our conservation, education and advocacy work. Feel free to give more! We promise to use your money wisely!
Please join the film participants for this special evening. Come experience the Gila River with us.
Journey Down the Gila is a film exploring grief, renewal and hope, along the Gila River in New Mexico. This documentary tells the story of three New Mexico teens who died in service to the wild places they loved, their mothers' journey down the wild river they sought to protect, and the struggle to keep the Gila free forever. The film also culminates with a trip the three mothers made to Washington D.C. to advocate for federal legislation to protect the Gila River as Wild and Scenic. This feature-length, 90-minute film is directed & produced by Albuquerque filmmaker David Garcia. Co-producers include Patrice Mutchnick, Heart of the Gila & Todd Schulke, Center for Biological Diversity.
(Film is appropriate for ages 12 and above)
Questions? Contact heartofthegila@gmail.com and to mail a donation for tickets, or to support our work:
Heart of the Gila, 9 Airstrip Road, Mimbres, New Mexico, 88049.