The Silco Theater is 1923-vintage, a beautifully restored Art Deco theater that offers first-run movies, classics, concerts and other community event opportunities to Silver City and Grant County, New Mexico.
---
Limited Edition Prints!
In honor of the Silco Theater's 100th Anniversary year, we have commissioned a series of letterpress prints created by Kyle Durrie at Power and Light Press. In a limited edition of 100, these are going fast! A perfect holiday gift for any lover of Silver City, your purchase supports the ongoing programming at our treasured Silco Theater. 18×12.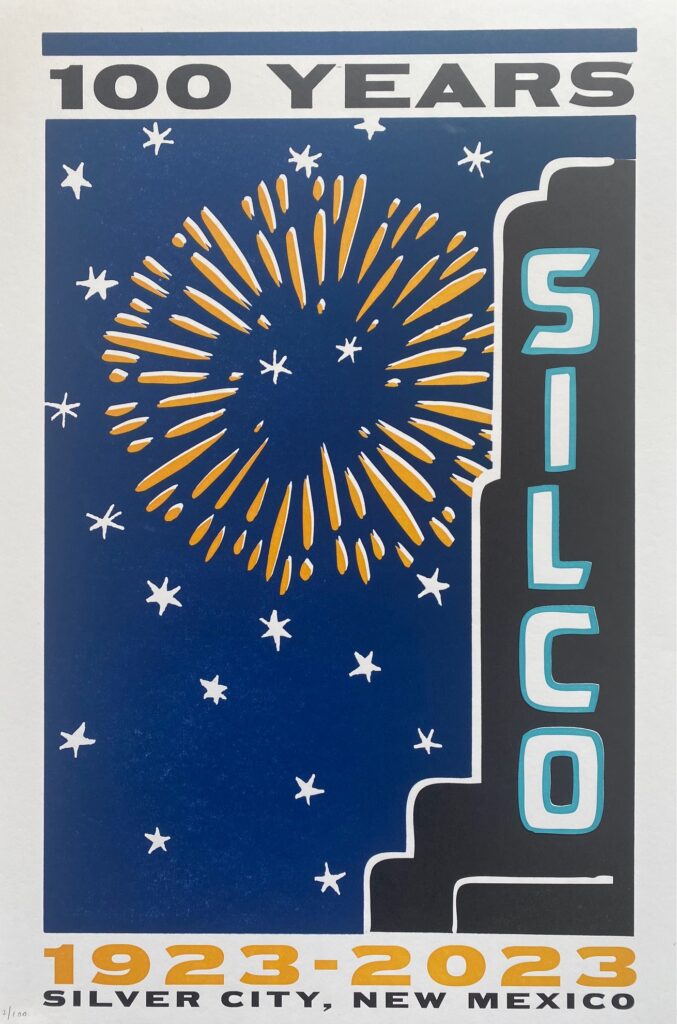 ---