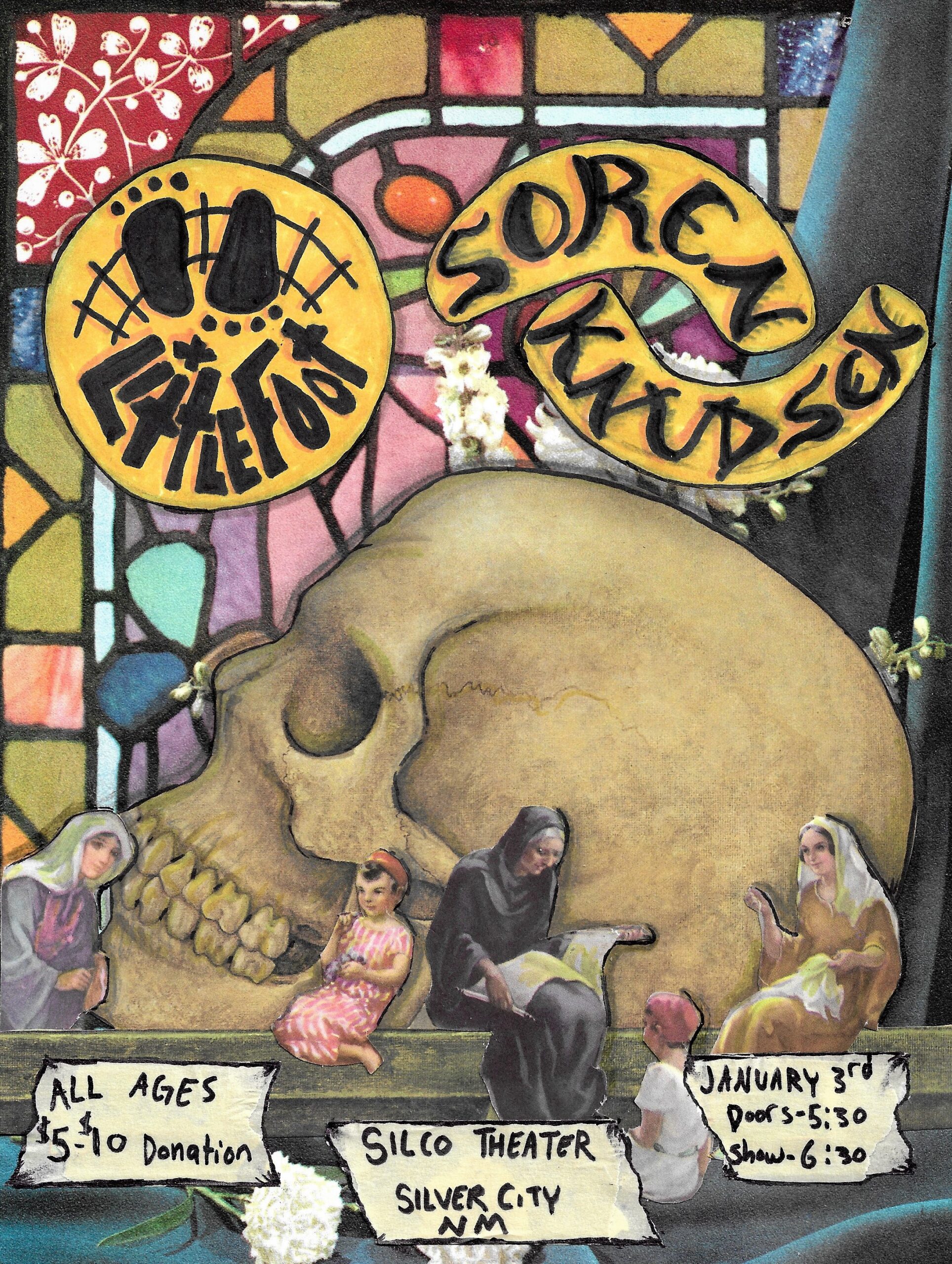 A Night of Music with Soren Knudsen and Little Foot
Soren Knudsen and Little Foot are both traveling musicians who have crossed the U.S. and Canada, playing music from town to town, city to city. This music is both born and cultivated on the road. Both have found their way to Silver City on more than one occasion and, with help from our community, they will return to perform original songs at The Silco Theater January 3rd.
Doors open at 5:30pm, music starts at 6:30.
$5-$10 suggested donation.