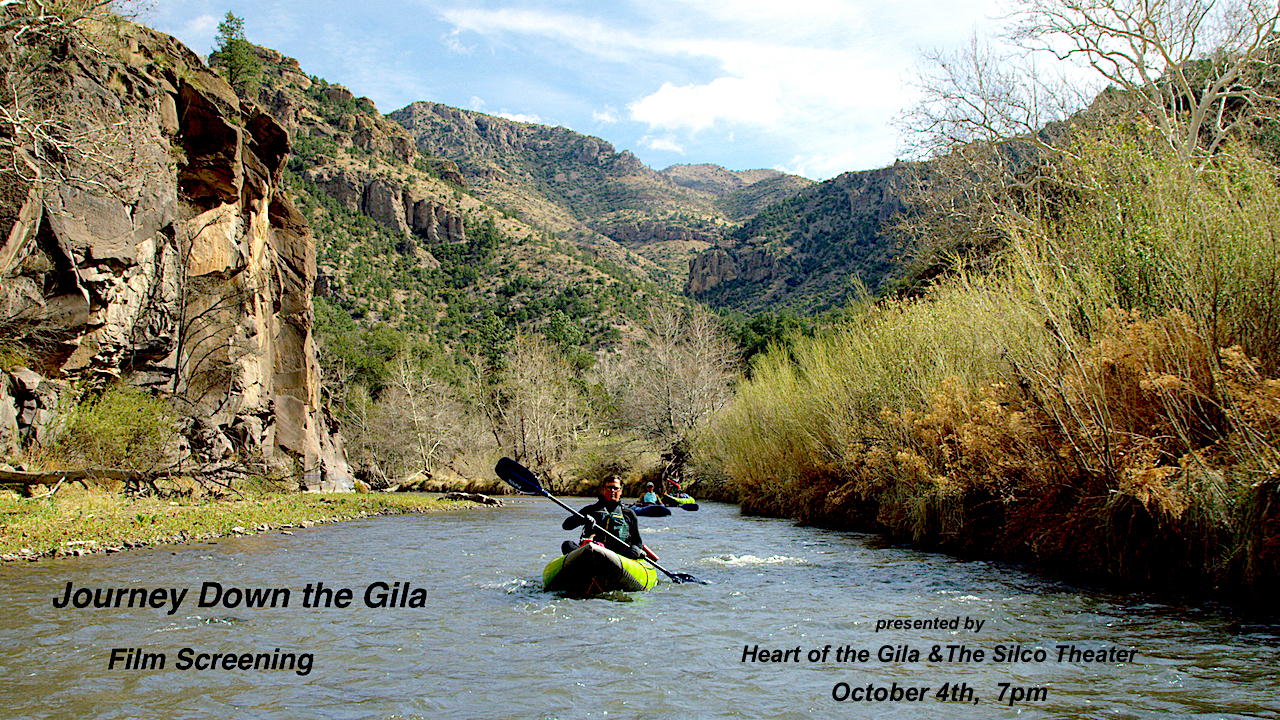 JOURNEY DOWN THE GILA
Journey Down the Gila is a film exploring grief, renewal and hope, along the Gila River in New Mexico, telling the story of three New Mexico teens who died in service to the wild places they loved, their mothers' trip down the river they sought to protect, and the struggle to keep the Gila flowing free. This feature length documentary is the first film to offer a visual journey down the 37 mile Gila Wilderness run of the river and chronicles the long struggle to keep the Gila free-flowing with interviews from long-time advocates for the Gila. The film culminates with a visit the three mothers made to Washington D.C. to advocate for federal legislation to protect the Gila River as Wild and Scenic.
Journey Down the Gila was co-produced by Heart of the Gila, a non-profit organization dedicated to protecting the wild places of the Southwest. The evening will include a Q and A and an update on the Greater Gila Wild and Scenic Act, by Heart of the Gila Director, Patrice Mutchnick.
The film was screened at the Silco in May of this year to a sold out theater, so we are pleased to be able to present the film again to audiences in Silver City, NM. Tickets available in advance and at the door for $10.00. This film is recommended for those ages 13 and up.